Cardio-pulmonary
We offer respiratory therapy, sleep studies, cardiac testing and cardiovascular imaging.
Chemotherapy/Oncology
Dr. Carole Wiseman Norden, medical oncologist, joined our team of cancer caregivers in November 2019. Prior to joining our MCH team, she served as the Principal Investigator in a number of clinical trials at the University of South Alabama Mitchell Cancer Institute in Mobile. Dr. Norden has a special interest in palliative care as well as survivorship. She is available by appointment in the oncology clinic on Tuesdays and Wednesdays from 8 am to 4 pm. Our chemotherapy certified nurses administer chemotherapy ordered by Dr. Norden Monday through Friday.
Noelle Mixon Falkenberry, a  Board Certified Adult Geriatric Primary Care Nurse Practitioner, who is specialized in Oncology and Hematology is available in the clinic through the week also. She has been a Registered Nurse with a Bachelor of Science from the University of Alabama for the past 12 years. Noelle began her career in nursing at Monroe County Hospital and has worked in intensive care, long term care and nursing informatics. She has spent the last several years in Oncology at Monroe County Hospital working closing with the medical oncologists. Noelle sees patients Monday through Thursday by appointment.
Please feel free to contact the oncology department with questions by calling 251-743-7545.
Emergency Department
Full service, fully staffed emergency room- 365/ days a year 24/7 - We never close.
Intensive Care Unit (ICU)
We have an 8 bed ICU that is all RN staffed. Our staff is experienced in critical care for all ages.
Labor and Delivery/Lactation
We have spacious birthing suites, childbirth and breastfeeding classes, and lactation consultation.
Monroe County Hospital gained designation in May 2017 as a Baby Friendly facility, and initiative of the World Health Organization to promote breastfeeding worldwide.  To retain the designation as a Baby Friendly Hospital, we must actively promote and support breastfeeding as well as advise new mothers of the risks associated with formula feeding.  Our practices of Skin to Skin, Rooming In, one on one education and support help our mothers learn to hold their baby, read and understand their baby, know where to find support after discharge for themselves and their baby.
MCH Bumps and Babies Facebook Group
Laboratory
We offer a full service hospital lab staffed 24 hours.
Medical/Surgical Unit
Our well trained nursing staff provides care and comfort to inpatients and outpatients for various diagnosis such as respiratory, cardiac, and gastro intestinal issues.
Pharmacy
We provide medications to both inpatients and outpatients including the Oncology Clinic, Diabetes Education and ambulatory infusion patients.
Progressive Home Care
We provide full service home care to home-bound patients including physical therapy, occupational therapy, and speech therapy.
Hospice of Monroe County
Hospice of Monroe County is a group of specialized trained professionals and volunteers dedicated to providing compassionate health care to patients nearing end of life.
Radiology
We have a 16 slice low radiation CT scanner that provides a higher level of diagnostic capability to their physicians caring for patients in the inpatient, outpatient or emergency setting.  This scanner offers enhanced pictures of the brain and vascular anatomy allowing for quicker diagnosis of a stroke or hemorrhage, thus enabling the medical team to treat such events in a more streamlined manner that have ultimately saved lives.
Our scanner can deliver up to 40 percent lower radiation exposure than similar scanners without diminishing the quality of the study, which is better for all patients, especially children.
MCH Radiology is also proud to have added a new digital mammography modality in 2014, which allows our team of caring professionals to better serve women's health care needs.  Digital mammography seems similar on the surface to many patients but most admit it is much quicker than the traditional mammography and many patients say it is more comfortable than traditional mammography.
Surgery
We have inpatient and outpatient surgical services including: obstetrics, orthopedics, gynecology, endoscopy and colonoscopies.
MCH Physician's Group is a full-service, family medical clinic located at 2016 South Alabama Avenue, Suite C, Monroeville, AL.  Our caring staff can provide your family with preventative and routine medical care for all ages.  We see patients of all ages ranging from pediatrics to geriatrics.  Our services range from physicals to diagnostics and treatment of minor illnesses.
Contact us at (251) 743-7555 to schedule your appointment today!
Dr. Lindsay Harbin, Family Practice/OB
Alison Gibson,  CRNP, Family Practice
Caroline Rainey, CRNP, Pediatric Primary Care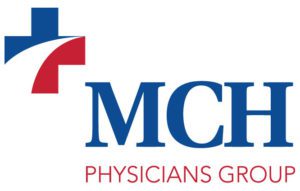 Monroe County Hospital offers premiere specialized medical clinics close to home.
MCH Surgery Clinic
Dr. David Stallworth, MD, FACS, Breast disease (cancerous and non-cancerous), laparoscopic (Band-Aid)/ traditional general surgery, and hernia repair.
Orthopedic
Every Friday, Dr. Milton Wallace and Dr. Charles Wilson rotate visits to MCH, both with The Orthopaedic Group, P.C.. The MCH Orthopedic Clinic offers specialized care regarding the spine, shoulder and elbow, hand and wrist, hip and knee, and foot and ankle.
MCH Outpatient Infusion
The Outpatient Infusion Unit works closely with physicians, patients and families, managed care, and other providers to deliver safe infusion therapy by experienced staff in a comfortable environment. PICC Line insertion is an available option at MCH for extended infusion therapy.
Sleep Disorders
Dr. Geoffrey Lipscomb, Board Certified in Sleep Disorder Medicine, of South Baldwin Family Practice evaluates sleep clinics at MCH held throughout the week during nighttime hours. These tests diagnose many types of sleep disorders, including sleep apnea. Monroe County Hospital offers two newly remodeled sleep labs on the premises.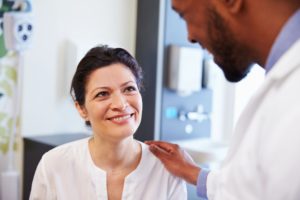 Hospice of Monroe County is a group of specialized trained professionals and volunteers dedicated in providing compassionate health care to patients nearing end of life. Our hospice team maximizes comfort by placing emphasis on the physical, emotional and spiritual needs of our patients and their families.
Hospice of Monroe County focuses on compassionate, end of life care, not on the cure nor delaying death. Hospice care is not just for people who have cancer.  We also care for patients with heart disease, dementia/Alzheimer's disease, chronic obstructive pulmonary disease, kidney failure, and other qualifying diagnoses.
For more information about hospice, please contact Tisha Duke, RN, Manager at 251-743-7370.
Our hospice team consists of the following:
Hospice Physician
Registered Nurse
Home Care Aides
Social Worker
Chaplain
Volunteer Coordinator/Volunteers
Bereavement Coordinator
Dietitian
Therapist
A Hometown Hospice You Can Rely On!
Contact Us
Hospice of Monroe County
2016 South Alabama Avenue
Monroeville, AL 36460
(251) 743-7385 or (251) 575-3111
MCH PROGRESSIVE HOME CARE PROVIDES A FULL RANGE OF SERVICES AND PROFESSIONALS TO MEET YOUR NEEDS
Monroe County Hospital Progressive Home Care offers skilled health care at home.  Providing care for your loved ones as they become unable or less able to care for themselves is a heart-rending problem. However, our team of caring professionals stands ready to help!
Quality Care, Delivered with Respect and Dignity:
Fully licensed, JCAHO Accredited, Medicare and Medicaid-certified, MCH Progressive Home Care is a full service home health care company offering comprehensive services and supplies to assist people who want to retain or restore their independence in the comfort of their own homes.  Certified health care professionals or personal caregivers render services, depending on the patient's needs.
Referral:  Service can begin with a referral from the patient, physician, hospital discharge planner, family member, friend, neighbor, or DHR.  A face to face encounter with the primary care physician will need to occur 90 days prior to or 30 days after admission to Home Health.
Assessment:  The Registered Nurse will then visit with a family member and the patient in the home and make an assessment of his or her individual needs.  This service is absolutely free of charge and carries no obligation.
Call the Monroe County Hospital Progressive Home Care today at (251) 743-7328.
Neighbors Caring For Neighbors.
Diabetes Education/Support Groups
MCH provides a Diabetes Educator offering group classes, one on one classes, and a monthly diabetic support group. Contact Diabetes Educator, Kim Smith, RN 251-743-7362.
Cancer Support Group
MCH employees and volunteers are available to counsel and offer support to families, caregivers, and patients.
Nutrition Counseling
Registered dietitian is available for Diabetic and other nutritional and diet counseling.
Cafeteria
The MCH cafeteria is located downstairs and offers heart-smart and diabetic lunch options to the public seven days a week.
CPR Education
CPR training is available for professionals and the general public on the MCH premises or off campus.
Childbirth and Breastfeeding Education\Breastfeeding Moms Support Group
Certified Lactation specialist and a group of mothers that meet to educate and outreach to the community.
Financial Counseling for Medical Expenses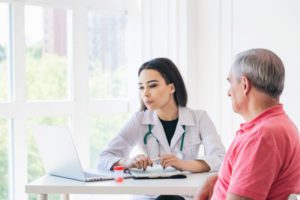 Self-Management Program
Whether you are newly diagnosed or have been dealing with diabetes for some time, taking control and managing your diabetes is very important. Diabetes Education offers self-management training to enable you to understand what to do to live well.
Instruction is provided in groups and one-on-one. To enroll in the Diabetes Self-Management Education Program (DSEMP) you will need a physician's referral. Scheduling in the Diabetes Education Department helps to choose a time that is convenient to receive diabetes management training. If you would like, we encourage you to bring a family member or support person with you.
Instructions Includes:
 What is diabetes?
How to manage diabetes
Blood glucose monitoring
Nutrition management
Medications
Activity/Exercise guidelines
Short term and long term
complications
Living with diabetes
Let's Get it Started:
Medicare and insurance require a referral from your physician for reimbursement (provided your insurance plans covers education and or Diabetes Education).
Diabetes Education Staff:
Certified Diabetes Educators
Registered Dietician
Registered Nurse
To Schedule an Appointment: Call 251-743-7384
Our professional staff will guide you to keep peace with diabetes. Don't let diabetes slow you down. Live your life….well.

*The American Diabetes Association Recognizes this education services as meeting the National Standards for Diabetes Self-Management Education.